Craig Airport Pilots Association Goals
Build a community of people interested in Craig Airport and Flying
Share information about Airport operations, Social events and Flying in General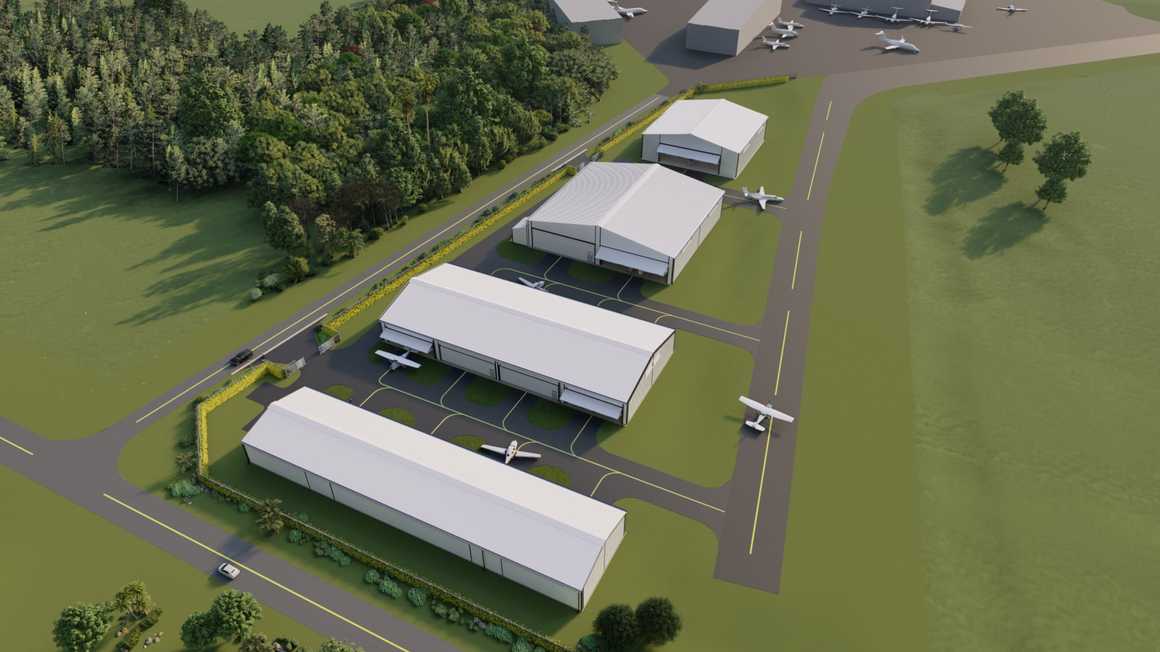 Thank you for your patience, our journey to build new hangars at Craig has been longer than we hoped but we continue to move forward. The last few months have been devoted to further developing the project and working with JAA to negotiate a lease for the land. We believe we are in the final stages of realizing the lease. Once we have a lease we will begin taking reservations for hangars.
If you are still interested in purchasing a hangar, we would like to talk to you to understand your specific needs. Please reply with a phone number where you may be reached. If you want us to call during a certain time period, please let us know as well. We will reach out to you to discuss the project and answer any questions we can.
Again if you are interested, be sure to reply and talk to us as this will assure that you are notified when the hangars are available and we begin the reservation process.
Most of the group communication for Craig Airport Pilots Association occurs over email or our Facebook group. The Facebook group remains very popular, but we are expanding our social media footprint to both Linkedin and Locals.com.
Linkedin has always been a very popular site for professional networking. While we have had a group up on Linkedin, we have not actively promoted the group we just wanted to make sure that everyone knew that it was there for our use.
We have also added a locals site. If you are not familiar with locals, there are a Florida based company that allows you to create a group site just for your group. Some of our members do not like to use alternative social networks, so this might be a good group to join if you are not on FB or Linkedin.
SSI – Special Security Instruction Airspace (SSI/99.7)
• SSI/99.7 airspace will be published in NOTAMS.
• Areas E/D will only be active during an arrival to RWY05 at NRB.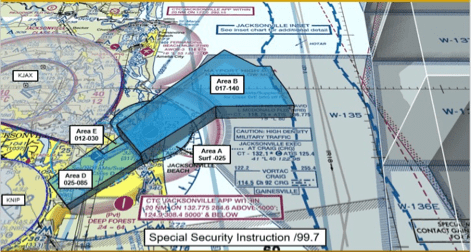 FDC 1/0382 ZJX PART 1 OF 4 FL..AIRSPACE MAYPORT, FL..TEMPORARY FLIGHT RESTRICTIONS. DECEMBER 15, 2021 LOCAL. PURSUANT TO 49 USC 40103(B)(3), THE FEDERAL AVIATION ADMINISTRATION (FAA) CLASSIFIES THE AIRSPACE DEFINED IN THIS NOTAM AS 'NTL DEFENSE AIRSPACE'. PILOTS WHO DO NOT ADHERE TO THE FOLLOWING PROC MAY BE INTERCEPTED, DETAINED AND INTERVIEWED BY LAW ENFORCEMENT/SECURITY PERSONNEL. ANY OF THE FOLLOWING ADDITIONAL ACTIONS MAY ALSO BE TAKEN AGAINST A PILOT WHO DOES NOT COMPLY WITH THE RQMNTS OR ANY SPECIAL INSTRUCTIONS OR PROC ANNOUNCED IN THIS NOTAM: A) THE FAA MAY TAKE ADMINISTRATIVE ACTION, INCLUDING IMPOSING CIVIL PENALTIES AND THE SUSPENSION OR REVOCATION OF AIRMEN CERTIFICATES; OR B) THE UNITED STATES GOVERNMENT MAY PURSUE CRIMINAL CHARGES, INCLUDING CHARGES UNDER TITLE 49 OF THE UNITED STATES CODE, SECTION 40103(B)(3); OR C) THE UNITED STATES GOVERNMENT MAY USE DEADLY FORCE AGAINST THE AIRBORNE ACFT, IF IT IS DETERMINED THAT THE ACFT POSES AN IMMINENT SECURITY THREAT. PURSUANT TO TITLE 14 CFR SECTION 99.7, SPECIAL SECURITY 2112151200-2112151600 END PART 1 OF 4 FDC 1/0382 ZJX PART 2 OF 4 FL..AIRSPACE MAYPORT, FL..TEMPORARY FLIGHT INSTRUCTIONS, ALL ACFT FLT OPS ARE PROHIBITED WI AN AREA DEFINED AS 301918N0812606W (CRG108004) THEN COUNTERCLOCKWISE ON A 4.2 NM ARC CENTERED ON 302329N0812528W (CRG058005.4) TO 302421N0813013W (CRG008004) TO THE POINT OF ORIGIN SFC-2500FT MSL EFFECTIVE 2112151200 UTC (0700 LOCAL 12/15/21) UNTIL 2112151600 UTC (1100 LOCAL 12/15/21). WI AN AREA DEFINED AS 301853N0812530W TO 302232N0812838W TO 303421N0811707W TO 303129N0811308W TO 303128N0811123W TO 303000N0811057W TO 302721N0810938W TO 302518N0810901W TO 302509N0811756W TO THE POINT OF ORIGIN 1700FT MSL-14000FT MSL EFFECTIVE 2112151200 UTC (0700 LOCAL 12/15/21) UNTIL 2112151600 UTC (1100 LOCAL 12/15/21). WI AN AREA DEFINED AS 301853N0812530W (CRG111004.6) TO 301332N0813207W (CRG194006.9) TO 301614N0813442W (CRG224005.4) TO 302017N0813041W TO 301924N0812939W (CRG142001.2) TO 302105N0812723W (CRG078002.9) TO THE POINT OF ORIGIN 2500FT MSL-8500FT MSL 2112151200-2112151600 END PART 2 OF 4 FDC 1/0382 ZJX PART 3 OF 4 FL..AIRSPACE MAYPORT, FL..TEMPORARY FLIGHT EFFECTIVE 2112151200 UTC (0700 LOCAL 12/15/21) UNTIL 2112151600 UTC (1100 LOCAL 12/15/21). WI AN AREA DEFINED AS 301924N0812939W (CRG142001.2) TO 302017N0813041W TO 302232N0812838W (CRG041002.8) TO 302105N0812723W (CRG078002.9) TO THE POINT OF ORIGIN 1200FT MSL-3000FT MSL EFFECTIVE 2112151200 UTC (0700 LOCAL 12/15/21) UNTIL 2112151600 UTC (1100 LOCAL 12/15/21). EXCEPT AS SPECIFIED BELOW AND/OR UNLESS AUTHORIZED BY ATC: 1. ALL AIRCRAFT ENTERING OR EXITING THE TFR MUST BE ON A DISCRETE CODE ASSIGNED BY AN AIR TRAFFIC CONTROL (ATC) FACILITY. 2. AIRCRAFT MUST BE SQUAWKING THE DISCRETE CODE AT ALL TIMES WHILE IN THE TFR. 3. ALL AIRCRAFT ENTERING OR EXITING THE TFR MUST 2112151200-2112151600 END PART 3 OF 4 FDC 1/0382 ZJX PART 4 OF 4 FL..AIRSPACE MAYPORT, FL..TEMPORARY FLIGHT REMAIN IN TWO-WAY RADIO COMMUNICATIONS WITH ATC. 4. MAYPORT ATCT, TELEPHONE 904-270-7320/6130 IS THE COORDINATION FACILITY. 2112151200-2112151600 END PART 4 OF 4
Saturday December 4th @10:30 AM
Hangar C5 – Craig Air center
It's been a while since we had a get together. In years past I held this event when my plane was in annual. That was August this year and it was too darn hot. CAPA is more of an idea than an organization so this is not a meeting. Just an opportunity to meet your fellow pilots and aviation enthusiasts. Mill about, drink coffee and swap stories.
Last time we did this there were only about 50 people on the list. We now have 400+ people involved so I really need to get a good idea of how much coffee and how many donuts to get. Please either reply via email or Facebook but not both as this will confuse me. Also let me know if it's just you or if you are bringing a friend/spouse/Significant Other/Etc.
Hope to see you all there.
Remember RSVP via reply email
From David Cristol
Jacksonville Aircraft Owners and Pilot Association is pleased to announce more progress on realizing new hangars at Craig. We are wrapping up our due diligence period and have learned a great deal about the land and the constraints involved. I am sharing our current concept layout so that everyone can see the current plan. The hangars will be conveniently located off A3 which provides for quick runway access.
The current design provides for three different size hangars. Please note the hangar sizes shown are approximate and will likely vary as we source the actual buildings. All hangars will be box type with bifold doors. There will be 8 small hangars which will be 48' wide by 41' deep. There are 4 medium hangars which will be 56' wide by 52' deep. There are 4 large hangars which will be 65' wide by 62' deep. Additionally there is one very large hangar which has already been allocated.
We have emphasized having hangars that have wide doors to accommodate the current generation of aircraft. We also have designed 79' wide taxi lanes to increase safety and make maneuvering easier. The design also incorporates an air conditioned common space with bathrooms. We are finalizing the hangar designs but expect to have modern bi fold doors as well as other features consistent with modern high quality hangars.
We have submitted this concept to JAA. In the next few months we will begin taking reservations for specific hangar units. We plan to take reservations on a first come first serve basis. Reservations will require a small refundable deposit which will hold your choice of hangar. We want the process to be as transparent as possible and will provide details as to how to participate in advance of the reservation process.
In our next updates we hope to be able to provide an estimate of the hangar costs, timing and more details about the hangars. We do understand that some people wish to have the ability to finance a unit and we are working towards providing these options as well.
As always I am available to answer any questions you may have. We appreciate everyone's patience as we work through the many details to move this project forward.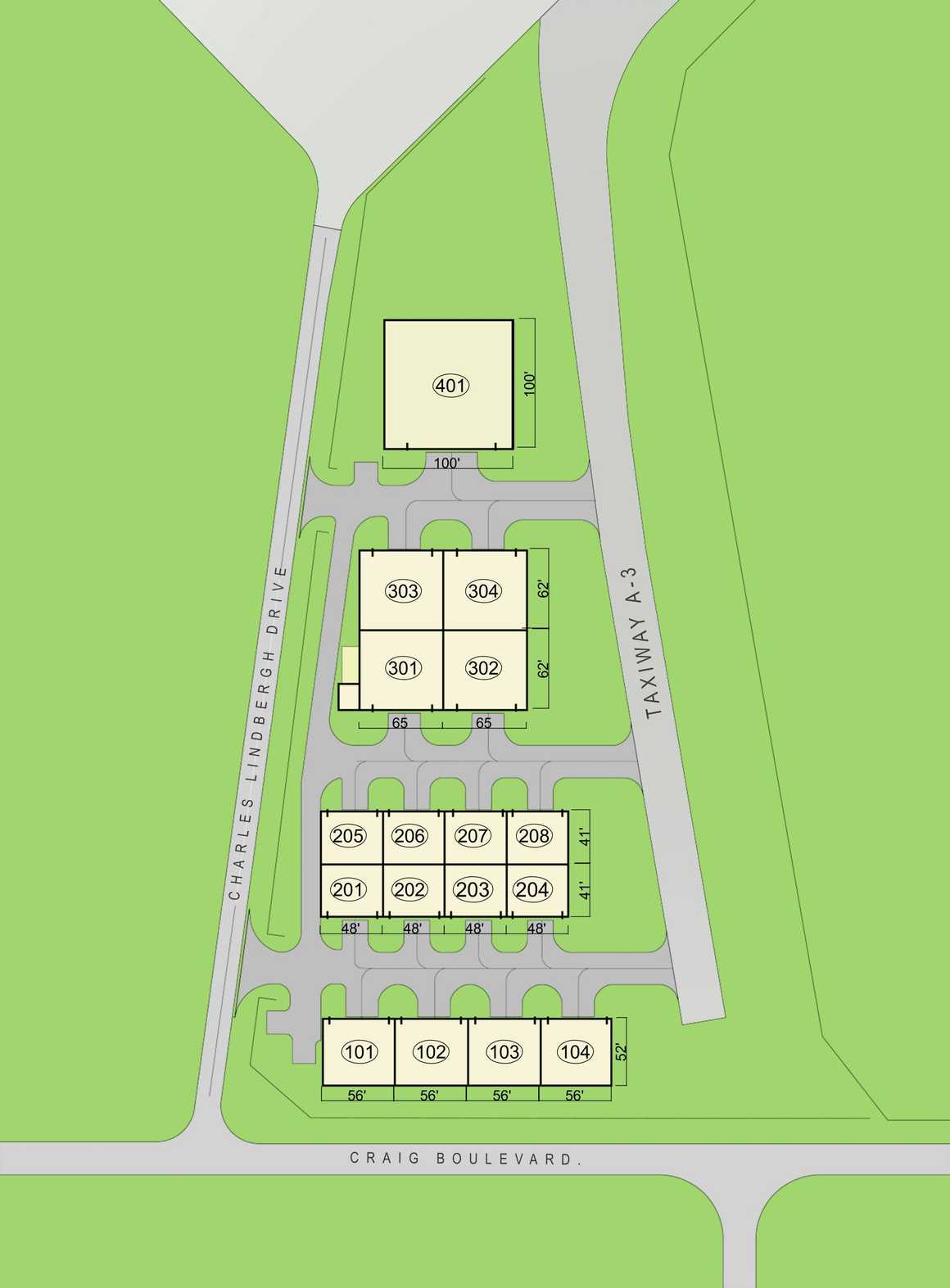 Bragg Avionics is hosting an event on May 14 at 6PM. They have always been excellent in the past. See details below and don't forget to RSVP (RSVP to Info@braggavionics.com or 904-564-1717).
The Bragg Avionics Team had such a wonderful time meeting with all of you at our December 2020 event, that we've decided to host another event this month. We will have displays, demonstrations, and information available on avionics products by various manufacturers. These include Garmin, Aspen, Avidyne, Appareo, S-Tec, JPI, and UAvionix (skyBeacon & tailBeacon).
The evening will begin with an FAA Safety Meeting and a presentation by Mike Bragg at 6:00pm. WINGS credit is available for attending the Safety Meeting. A Spring Celebration will follow. Please include your significant other, friends, and fellow aviators. Refreshments will be served.
DATE: Friday, May 14th TIME: 6:00pm (Doors open at 5:30pm) WHERE: Bragg Avionics 882 Bragg Avenue. (Craig Airport) Jacksonville, FL. 32225
(Directions: Enter JAXEX/Craig Airport from St. Johns Bluff Road; take 2nd left onto Bragg Avenue; from parking area, enter through walk-in gate.)
We ask that you RSVP to Info@braggavionics.com or 904-564-1717 if you plan to attend. This will allow us to better prepare for the event.
We hope you will join us!
Bragg Avionics Team
From David Cristol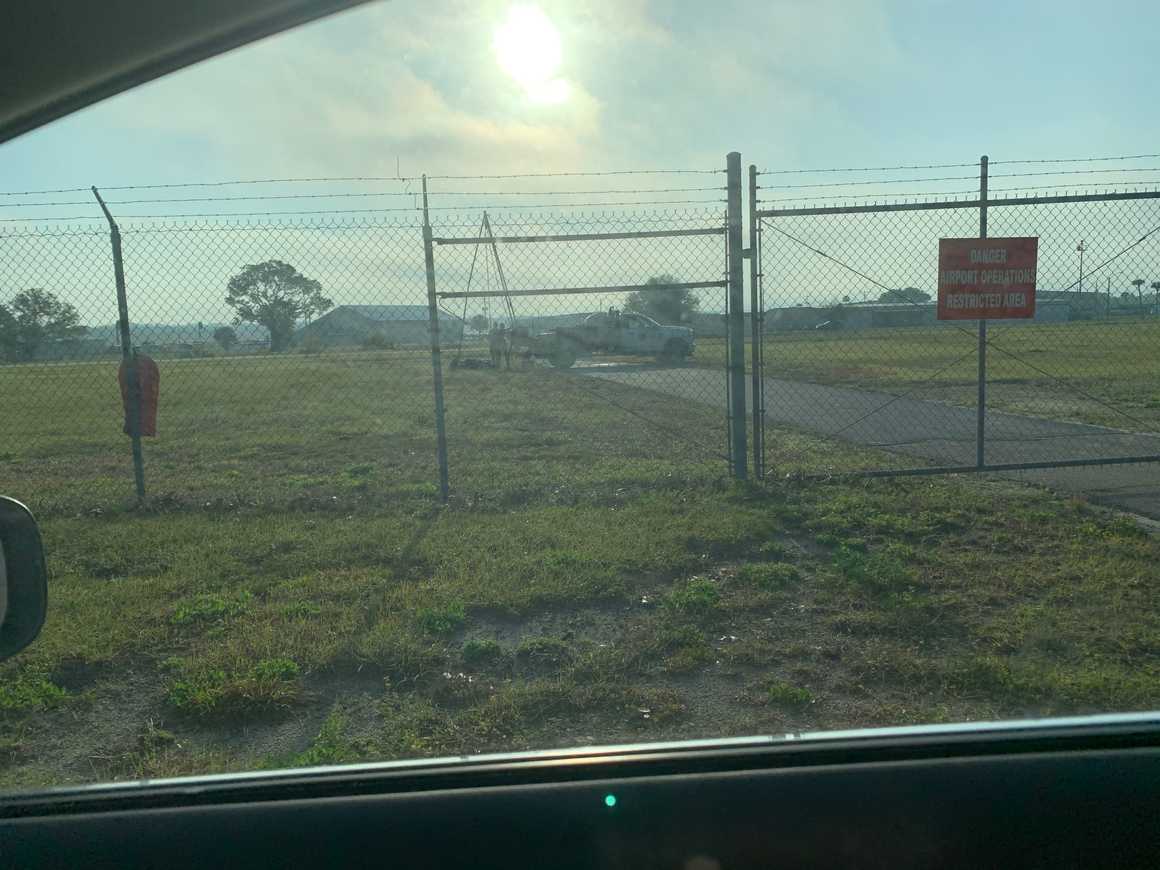 Spring is upon us and we continue to make progress on the hangar project. Some of you may have noticed activity on the land. Our team has been out drilling holes, studying the soil, surveying the land and confirming the utilities. As this work is completed reports are slowly rolling in and we continue to gain confidence in the viability of the project.
With the completion of a fresh survey we have refined our concept layouts and will be moving forward to present these to JAA once we have all of our data. We also continue to research hangar and door vendors. We received good feedback from some of you and appreciate the interest and comments.
Jacksonville Aircraft Owners and Pilot Association continues to make progress towards realizing new hangars at Craig for personal aircraft storage. In January we entered a formal agreement with JAA. We have just completed an extensive process of contractor selection and formally engaged a firm to complete the site due diligence and preliminary engineering.
We have had many questions as to the exact layout, facilities and hangars available. The engineering work that we will complete over the next 8 weeks will bring us to a place where we will have better answers to these questions and more. We appreciate everyone's patience as we work through this complicated process. We also appreciate the words of support and encouragement.
We have received questions regarding reserving hangars. At this time we do not have a formal list as we wish to complete our due diligence and gain confidence in the viability of the project before moving to this step. If you are receiving these notices by email, you have completed the hangar survey and will continue to get these notices.
We will contact you via email when we are ready to proceed. You don't have to do anything further at this time.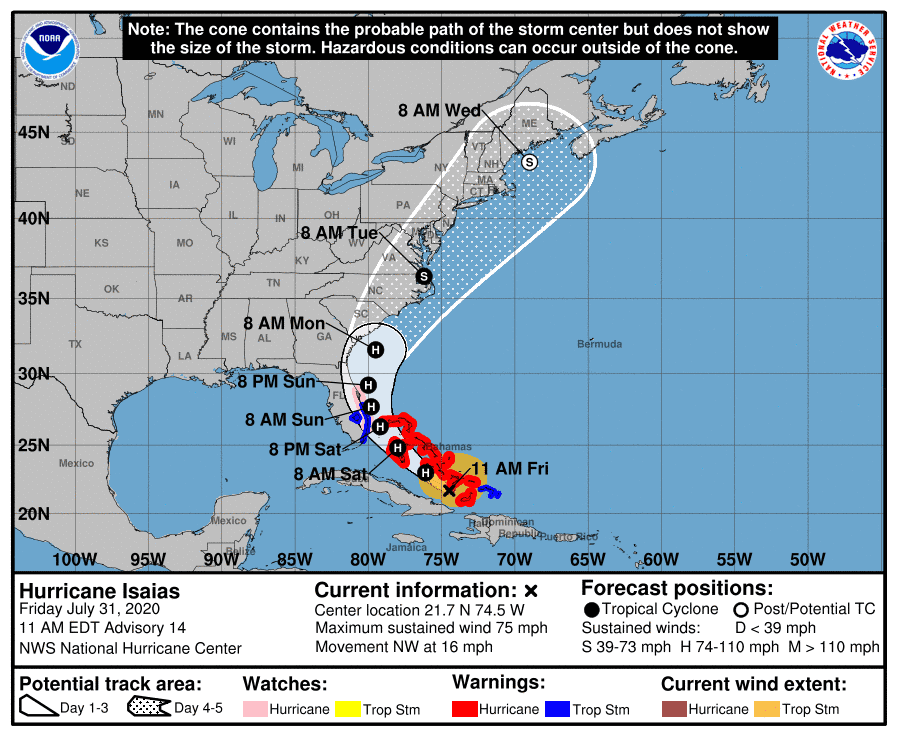 Hello All,
I have had a few request to store aircraft in the 607 hangar. I will start letting those place their aircraft in the hangar starting this morning at 9am. We will close and lock up the hangar at 3:30pm today and it will not be open until 7am Monday, weather permitting. If you choose to place your aircraft in the hangar an authorize signature is require on a hold harmless prior to placing the aircraft inside. I've attached this hold harmless with this email. On Monday once the hangar is open, please make sure your aircraft is removed within 24 hours. If you have a question about these conditions, give me a call.
Thanks,
Brad Martin ACE
I am sure this will not come as a surprise to anyone, but at this time we do not plan to hold the April 18th BBQ. Many people have provided input on the event and I want to thank all of them. On the bright side we have most of the planning done so when we have the all clear, will get this back on the schedule.
Stay safe, as pilots we practice risk management and decision making every flight, now is the time to apply that knowledge to making sure our families, neighbors and communities are safe. Looking forward to when we can all get together again.
While we are not planning any in person events events in the near future, CAPA has become a network to communicate through our community. If anyone has a need to communicate among us please reach out and one of our admins or I can help with this or join us on Facebook.
Many of our email list is already on our Facebook group. If you are not, I encourage you to join as this has some additional traffic, some of it is even interesting. "Craig Airport Pilots Group" You must ask to join but we usually get most people in within the hour if done at a reasonable hour.
David Cristol